HOW LONG?
We were surprised to learn recently of instances where clients have been kept waiting weeks, months or in one case over a year for a report from their surveyor. At Pratt Naval Architecture
five days
is our standard target in working days for issuing a condition survey report on vessels under 24m following a survey.
We will do our utmost to meet the timescale you need. Call or message us to discuss your survey requirements.
BRANDS, BUILDERS AND CLASSES
See part of the varied range of vessels worked with on past projects here
NEW LOCATION ADDED!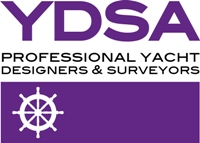 To enable us to more easily serve clients based in the North and North East UK with marine survey and naval architecture needs, Pratt Naval Architecture has added a new location near Kingston upon Hull in Yorkshire's East Riding.  We look forward to hearing your requirements – please continue to reach out to us using our existing contacts.
PASSENGER VESSEL STABILITY COMPLIANCE
Pratt Naval Architecture were pleased to be tasked to scan, advise on draught marks and carry out an inclining experiment and prepare intact and damage stability information for this 26 m steel vessel.  Suitable test weights were also arranged.  The scan encompassed both the external and internal parts of the vessel giving an accurate representation for the naval architecture work since drawings were not available.
MOTOR YACHT NEWBUILDING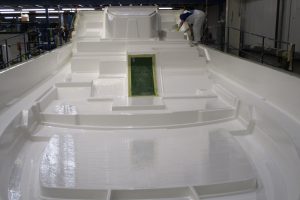 Pratt Naval Architecture were pleased to be asked to oversee the construction of a new 14m Motor Yacht equipped with twin IPS drives, built by a well known UK builder.  Periodic visits were made during construction at strategic stages from moulding to completion, liaising with the production manager and staff to address the issues found.
FROM OUR ARCHIVES 5th January 2021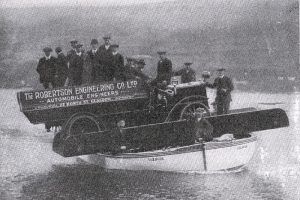 Adequate stability is an essential safety requirement for pleasure and commercial vessels.  We have the knowledge and sensitive equipment needed to safely assess stability of all kinds of floating vessels to modern standards without resorting to the somewhat risky approach adopted in this 1912 photograph!
(photographer unknown)
"COMMUNITY SPIRIT" – OFFICIAL LAUNCH BY HRH THE PRINCESS ROYAL 14th October 2020
Director, James Pratt was privileged to be invited to meet HRH The Princess Royal at the Official launch of "Community Spirit" hosted by her owners, Crusader Community Boating.  Pratt Naval Architecture were tasked by the vessel's builders, Colecraft Boats, to design the vessel to meet the particular requirements of the charity. The design incorporates a hybrid propulsion system making maximum use of the available shore power system and onboard solar panels, with built in features to enable future upgrading.   Flexibility of operation is ensured by passenger lifts on both port and starboard sides.
37ft SLOOP TURNOVER 17th September 2020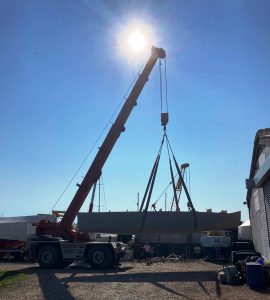 An exciting day as a milestone is reached and the inverted hull to our design was extracted from the workshop and turned upright displaying her lines to advantage in this great image courtesy of  Larkmans Boatyard.